Aspen Summit, builders of the finest and fastest selling town-homes in Provo, UT,  is pleased to announce our partnership with Erin Hendricks with Veritas Funding in Orem Utah.  See below for more information on Erin, or call the Aspen Summit sales office at 801-477-7384.
Mortgage Consultant, Branch Manager, Top Loan Originator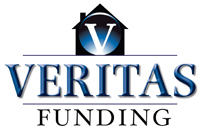 Erin Hendricks
Veritas Funding, Orem Branch
935 South Orem Boulevard
Orem, UT 84058
801-636-0111
erin@vfund.com
Erin Hendricks is a Brigham Young University alumni with 20 years experience as an originator and leader in the mortgage industry.  Graduating with his degree in Business Finance, he is fluent in First-Time Buyer programs, grants, 0% down loans, new construction, conventional and government loans.  not to mention finding niche programs for those with unique needs.
Driven by qualities like compassion, determination and satisfaction, Erin has been VERITAS Top Producer for years running, while maintaining an outstanding commitment to his clients.  His constant efforts to keep the loan process as simple as possible, while maintaining high communication is what keeps his clients coming back again and again.
Erin's goal for each individual person is to find the best home alone with the lowest possible payment and fees.  All the while, ensuring that the client understand both the terms of the home loan and the process that will be used to complete the financing.  Being confident that you are getting the right loan, the right way, the first time is extremely important.  In fact, his clientele is the cornerstone to everything eh does and paramount to each choice he makes.  Not only is the knowledge and speed impressive, but the sense of comfort and servitude set him apart form any other Originator in the business.
Call Erin when you want it done right the first time, and every time thereafter!!